---
Latest Publications //
Brugada phenocopy induced by hyperkalemia.
Zhuo M, Li J, Lecker SH.
Kidney International. 2019;95:471. doi:10.1016/j.kint.2018.07.014.
---
Type I Brugada pattern associated with diabetic ketoacidosis in a patient with type II diabetes mellitus.
Kalkan S, Güner A, Kalçık M, Geçmen Ç, Özkan M.
The Anatolian Journal of Cardiology. 2018;20(6). doi: 10.14744/AnatolJCardiol.2018.43789.
---
Unexpected reappearance of ST elevation in the anterior precordial leads shortly after an acute anterior myocardial infarction.
Lippolis A, Buzzi PM, Romano IJ, De Concilio A, Gentile F.
J Electrocardiol. 2018;52:75-78. doi: 10.1016/j.jelectrocard.2018.11.005.
---
Type 1 Brugada phenocopy in a patient with acute pericarditis.
Yu M, Zhang Q, Huang X, Zhao X.
J Electrocardiol. 2018;51(6):1121-1123. doi: 10.1016/j.jelectrocard.2018.10.087.
---
Brugada Pattern in Diabetic Ketoacidosis: A Case Report and Scoping Study.
Haseeb S, Kariyanna PT, Jayarangaiah A, Thirunavukkarasu G, Hegde S, Marmur JD, Neurgaonkar S McFarlane SI.
American Journal of Medical Case Reports 2018;6(9):173-179. doi: 10.12691/ajmcr-6-9-2.
---
Cite this work //
Gottschalk BH, Anselm DD, Baranchuk A. Brugada Phenocopy international registry and online educational portal. 2014. http://www.brugadaphenocopy.com

---
Submit a Case //
Submit your case or a case that is unlisted
here
---
Visits //


---
Affiliations //
Medical Services
---
---
Powered by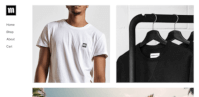 Create your own unique website with customizable templates.